Surface Proxy
Inkjet on belgian linen over CNC milled foam sculptures
2015, XPO Gallery, Paris France
TEXT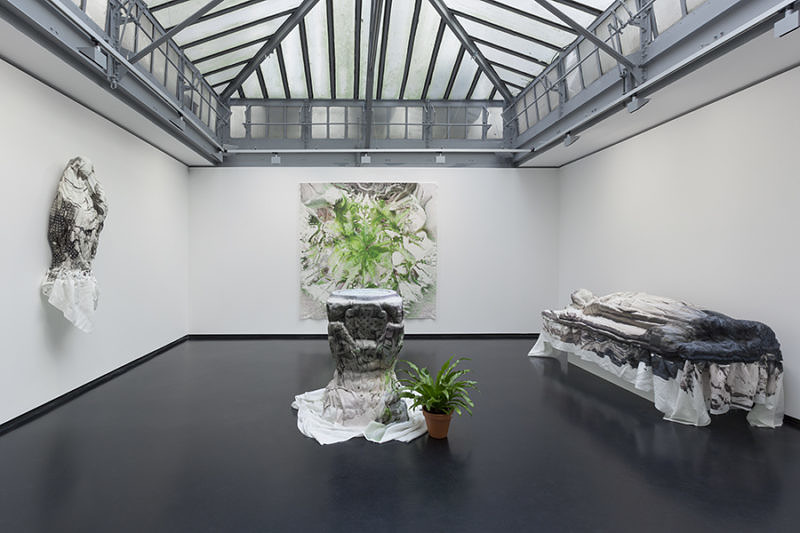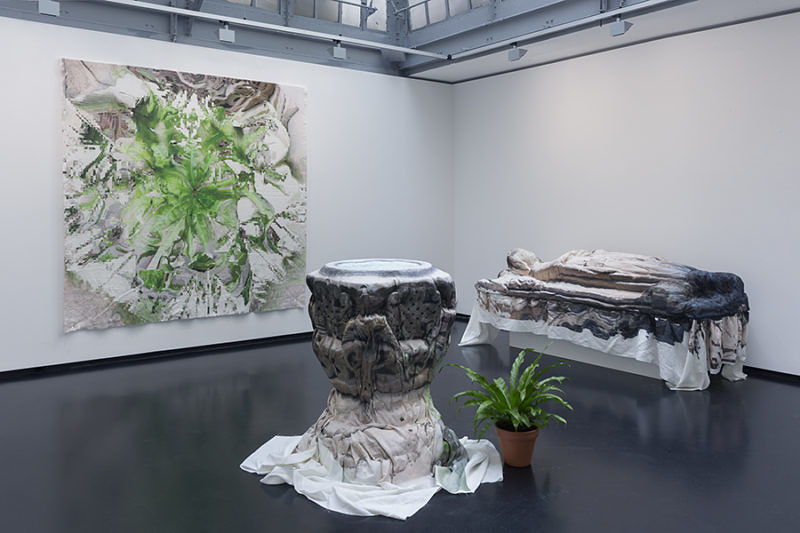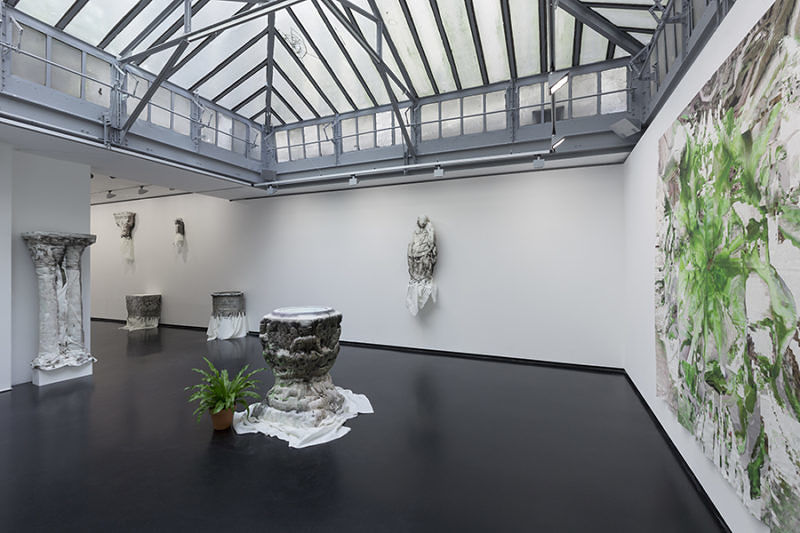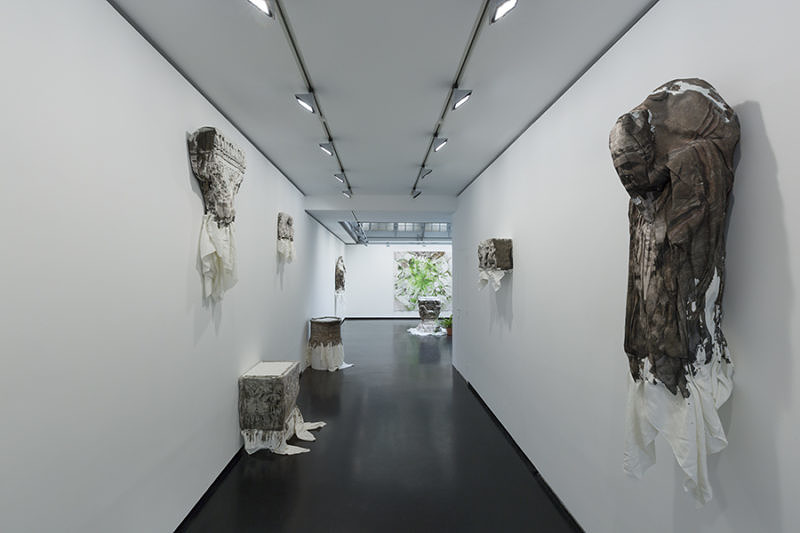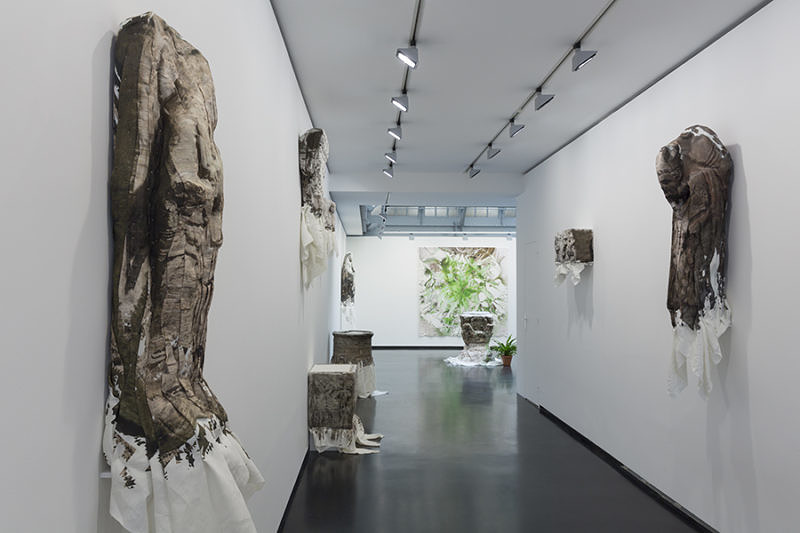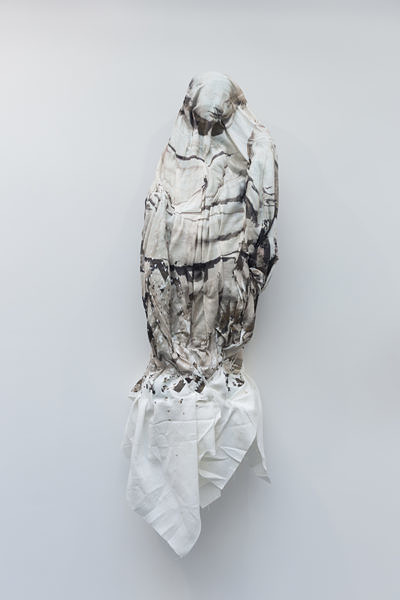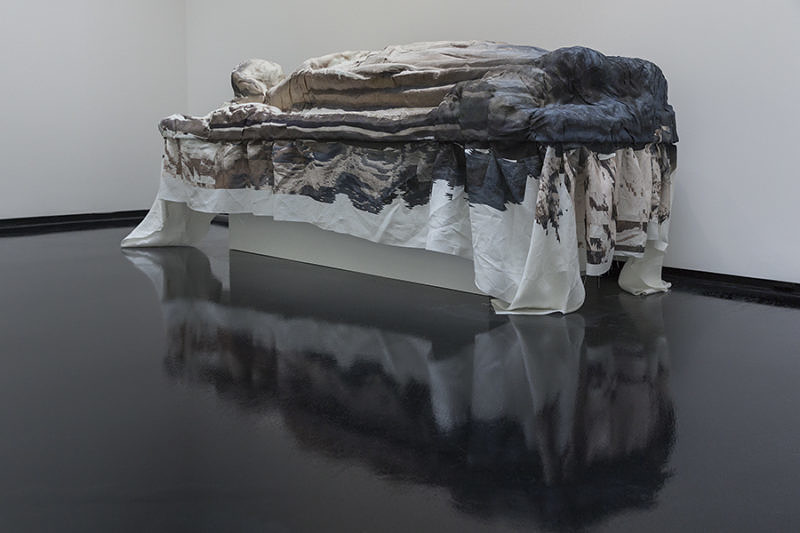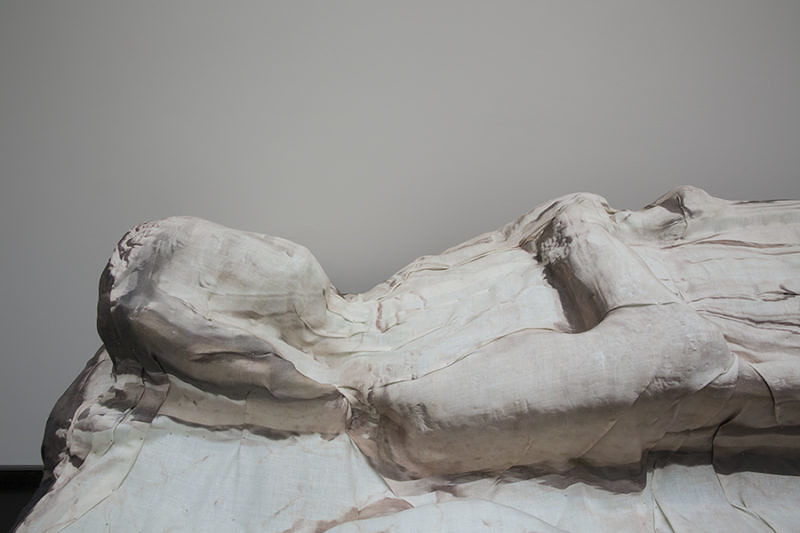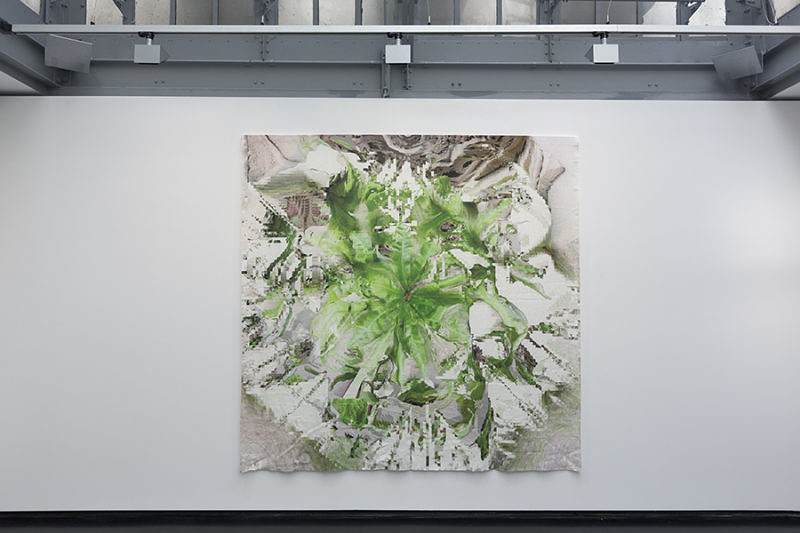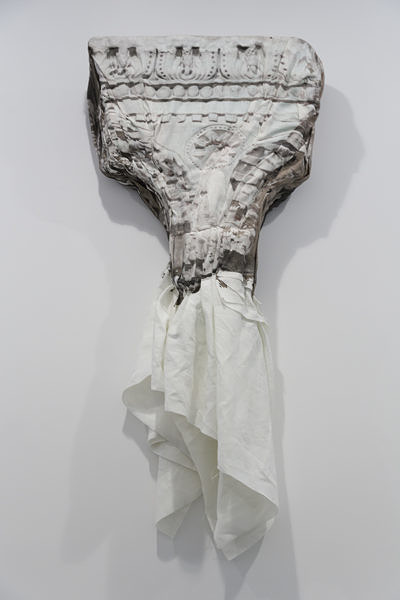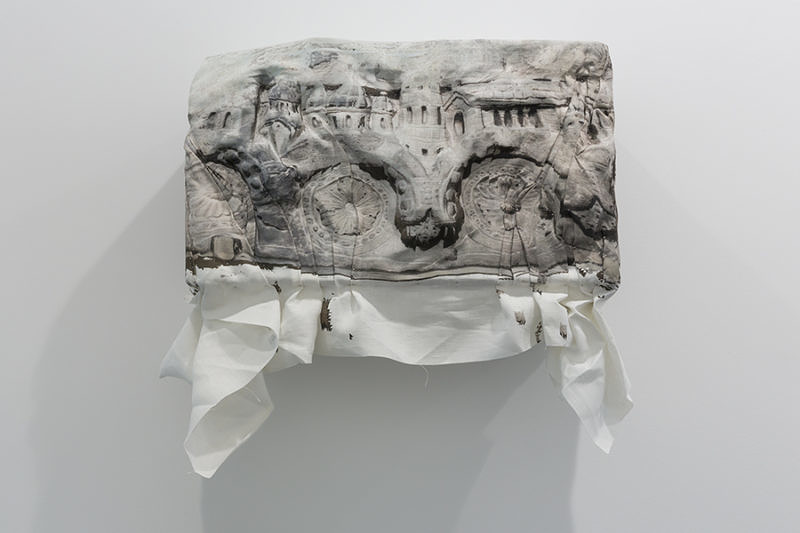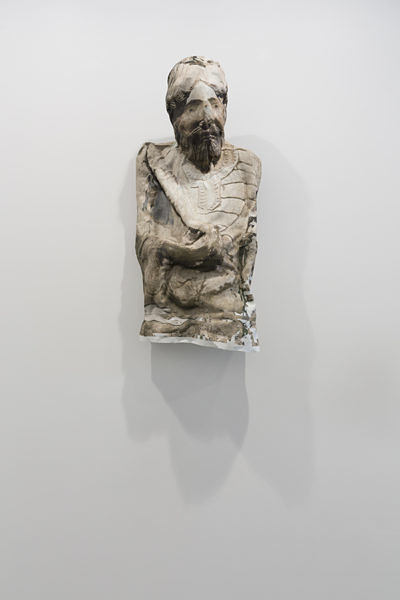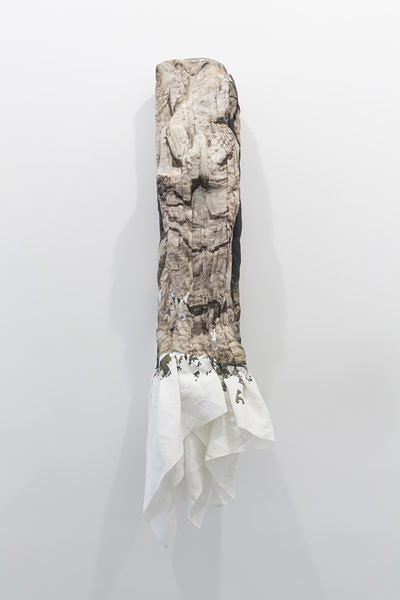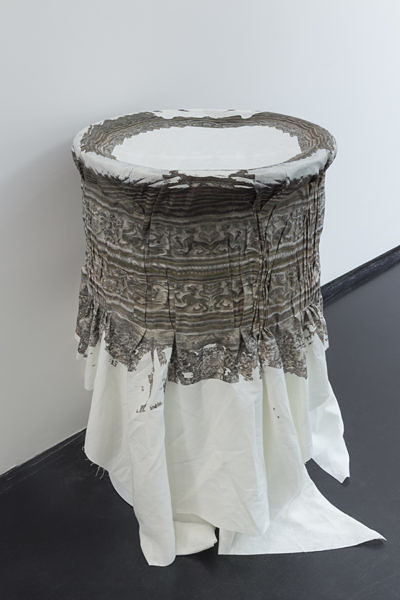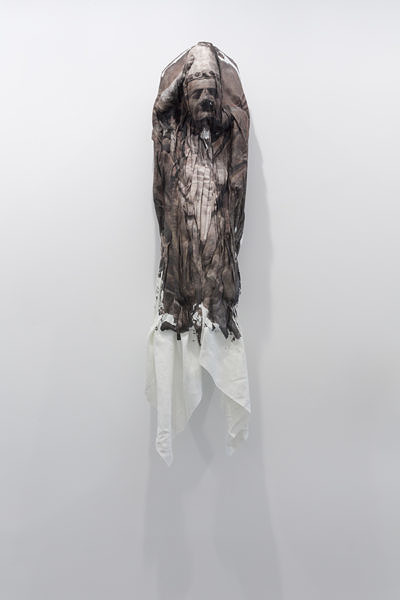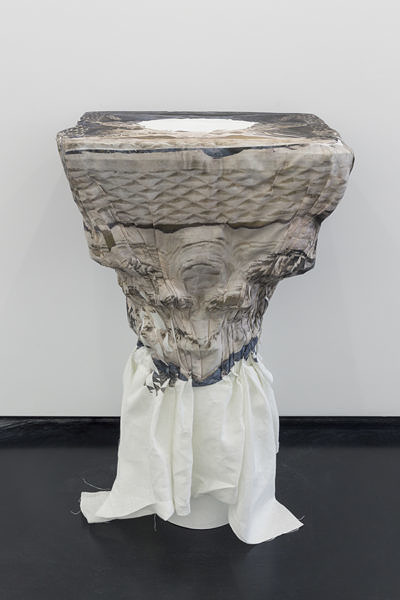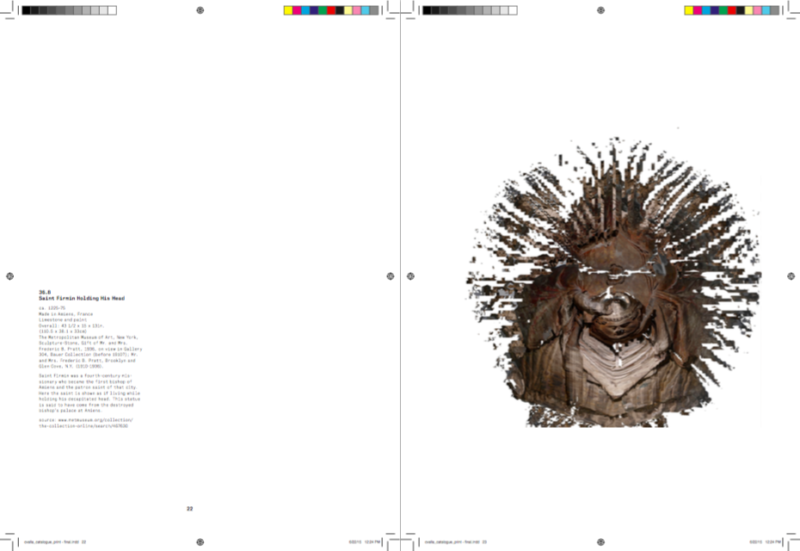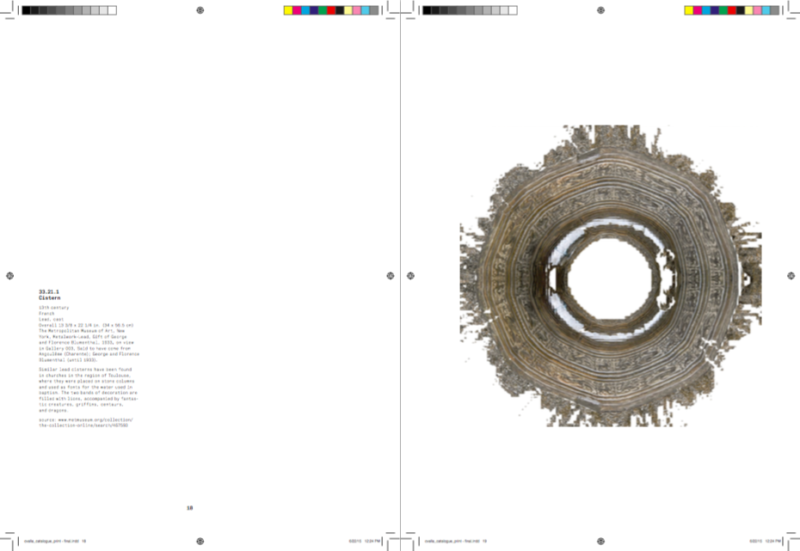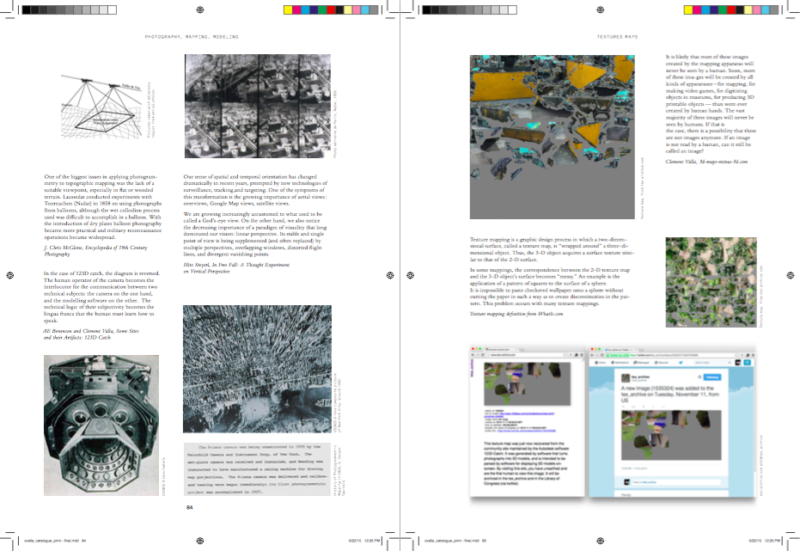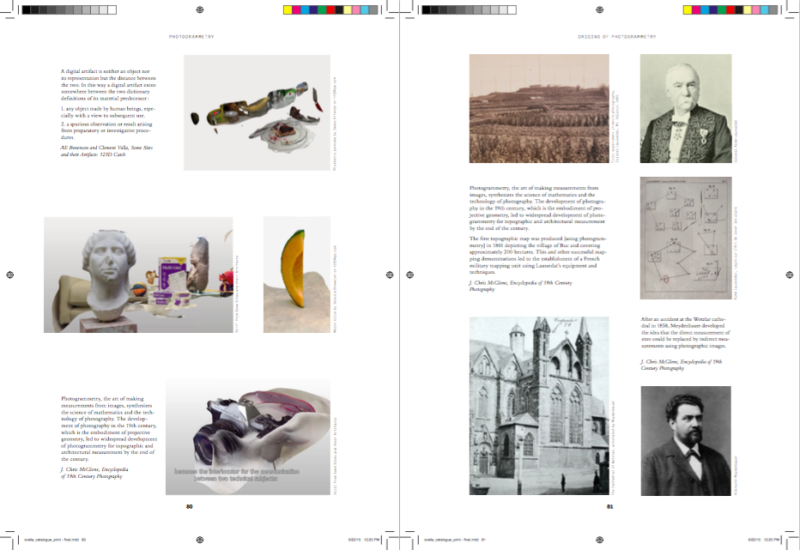 Download the Catalog for Surface Proxy
Surface Proxy is a show of picture surrogates, inkjet prints on linen wrapped around CNC milled foam sculptures.
Valla begins with Medieval French architectural and sculptural fragments that have made their way into the collections of museums in New York and Providence, where the artist lives and works. The objects at the various institutions are chosen because they bear visible scars of their transformation from fixed architectural ornaments in France to stand-alone sculptural works in the New York and Providence.
In order to reproduce the fragments for his collection, Valla uses a process known as photogrammetry: objects are photographed from multiple angles and a 3d model of the objects is produced by triangulating the multiple images.
The origins of photogrammetry are intrinsically linked with the medieval content. The technique was invented by a French mathematician in 1849 and perfected in the later half of the 19th century by Albrecht Meydenbauer, a Prussian architect tasked with surveying historical monuments on the verge of complete decay. A near fatal fall from a gothic cathedral convinces Meydenbauer to employ the 'magic scaffold' of photogrammetry – to measure and model from a distance. Contemporary photogrammetry software has made this once specialized scientific process widely accessible.
This follows Valla's previous explorations of what Harun Pharocki terms 'Operative Images' – images that are part of an operation, characterized by their aesthetic unintentionality. In photogrammetry, photographs become a means in a larger process rather than an end unto themselves. Valla relates this alternate history of photography to contemporary discussions around image-flow, social media, 'big-data,' and surveillance, all instances were value is extracted by aggregating image sets. The user misconstrues the image flow as being inherently about the images themselves, whereas corporate and surveillance value is derived from the relations between the pictures; their meta-data. As in photogrammetry, the pictures are a means rather than an end.
The 3d models produced by photogrammetry are images in a quite literal sense – extracted from optical technologies, they are formed on the computer screen by wrapping and folding flat pictures around hollow 3d volumes. The promise of 3d scanning and manufacturing is that we will be able to reproduce objects. The truth is that we get 3d images. Valla emphasises the increasing confusion between image and objects in these works.
photos by Vinciane Verguethen
close