TEXT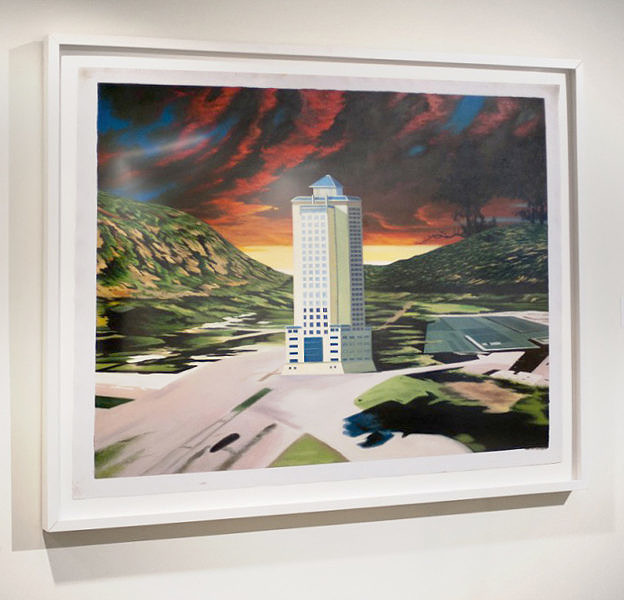 "Zhongbo copies…" is a an oil painting ordered over the internet from the Wushipu "Chinese Painting Village" in Xiamen, China. It was commissioned for a show in Wassaic, NY.
These "Chinese Painting Villages" are reported to produce over 60% of the world's oil paintings, a majority of which are copies of famous paintings.
"Zhongbo copies…" begins with a landscape painting by Frederic Church of the Hudson Valley. A contemporary image of Wassaic (in the Hudson Valley) from Google Earth is collaged onto Church's painting. The artist in China was asked to paint the collaged image, and add in the view from her/his window in Xiamen. The resulting painting is a collage of geographical locations and representational media.
close
TEXT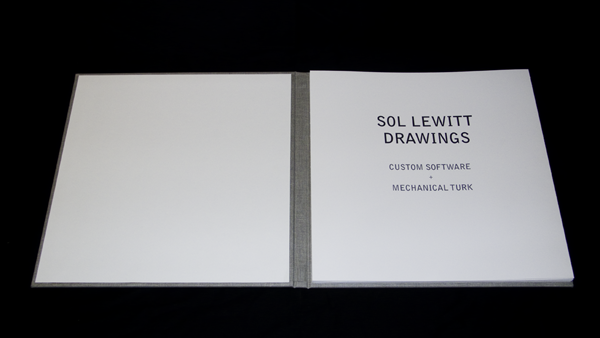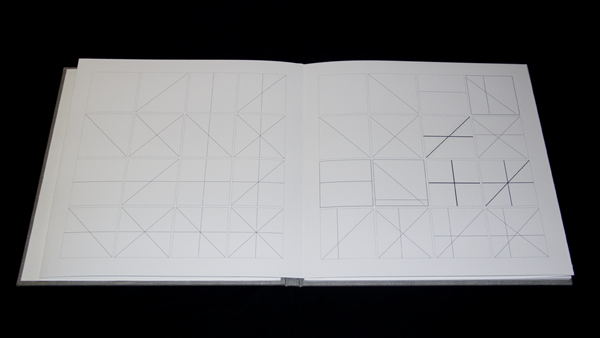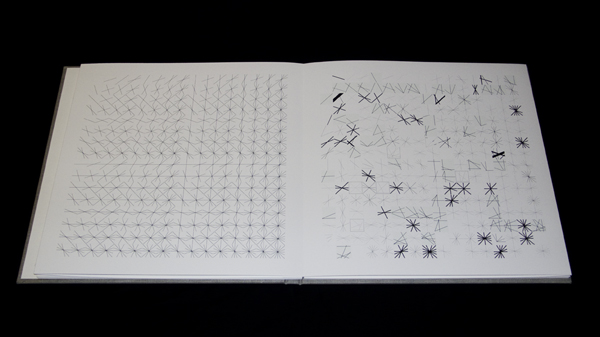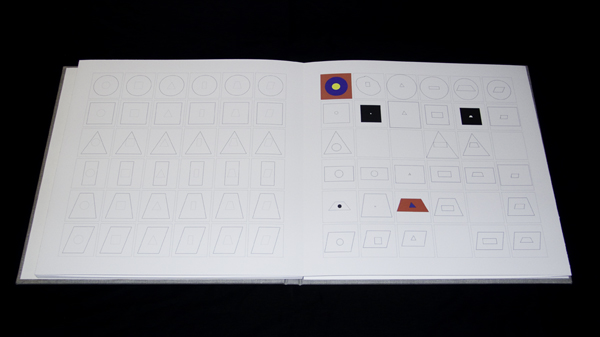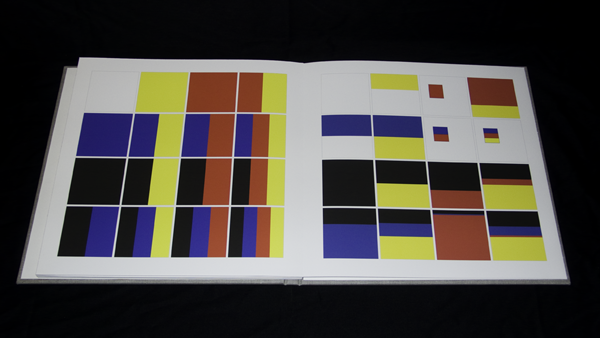 Custom software recreates a Sol LeWitt drawing. The software also posts instructions on Amazon.com's Mechanical Turk. Human workers execute the drawings online based on the instructions. The workers are paid 5¢ for each drawing. The software then assembles the Mechanical Turk drawings in a grid. The software drawings and the Mechancial Turk drawings are presented side by side.
close
Six Geometric Figures (Circle, Square, Triangle, Rectangle, Trapezoid, and Parallelogram) Within Six Geometric Figures, by Mechanical Turk Workers
Instructions, drawings by 36 individuals done through Amazon Mechanical Turk, vinyl
2009, Sol Koffler Gallery, RISD, Providence, RI
TEXT